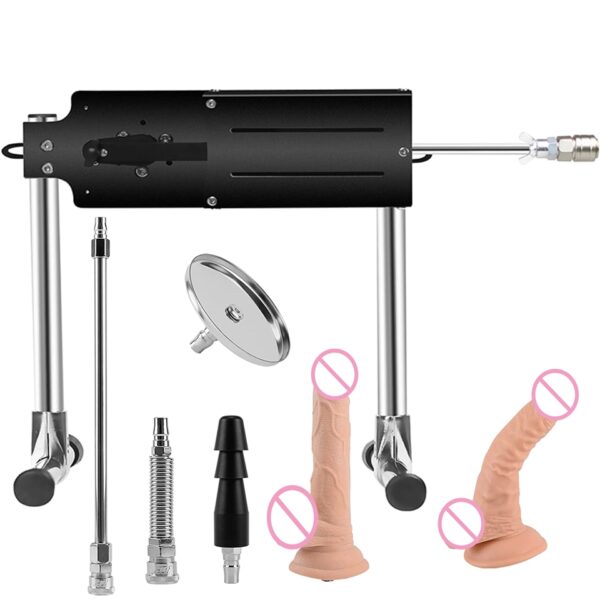 Sex Machines are an incredible way to experience the best sexual pleasure and orgasms! Whether you are a woman or a man, our sex Machines will give you the orgasms you've been looking for!
Classic Tried -&-True Straddle Design !
You'll never leave the house when you have your very own Premium Sex Machine! As seen in hundreds of adult movies, this is the classic, Balanced stable design that gives you the power, the angles, and the stimulation that your adventurous sex life demands. So hop on it!
Thrusting sex machines are easy to use. You can pretty much just lie back and let the machine do all the work while you have all the fun. You just need to change the angle of the machine, shifting it up a little so it hits your G-Spot better or down if it's too high, very simple to adjust!
Sex Machine Mechanical Information
Product function: remote control telescopic
Electrical Input: 100-230V,1.5A 50-60Hz Suitable for any country in the world
Electrical Output: 24V DC 3A
Motor Type: Turbo Gear Motor, Continuous Duty
Motor Specs: 24V DC 3A Heavy Duty Turbo Motor
Stroke Length: 3 to 9 cm
power: 70w
Infinite Speed: 0 to 285 revolutions per minute
Torque: 26N.CM
Sound: 10 to 30 db
size:41*22*23cm
Shell: Aluminum
Assembled Weight: 4.2kg
Angle Adjustable: -45 degree to +90 degree you can adjust swiftly and securely within seconds . very very easily and efficient. It also can rotate horizontally 360 degree . Very stable Machine
Color: Black.Blue,Red,Purple