New ProOne G2.0™ Water & Fluoride filter elements with advanced manufacturing technology combines silver impregnated white ceramic with new AquaMetix™ media for removal of fluoride and other heavy metals* – all in ONE filter element.
Only ProOneG2.0™ Water & Fluoride filter elements help reduce or remove pesticides, herbicides, chloramines (ammonia with chlorine), hydrofluorosilicic acid (the latest form of fluoride not covered by other fluoride filter brands) and sodium hexa fluorosilicate all in one filter element.
ProOneG2.0™ filters with a 2.75″ diameter advantage gives you up to 54% more surface area for greater filtration performance.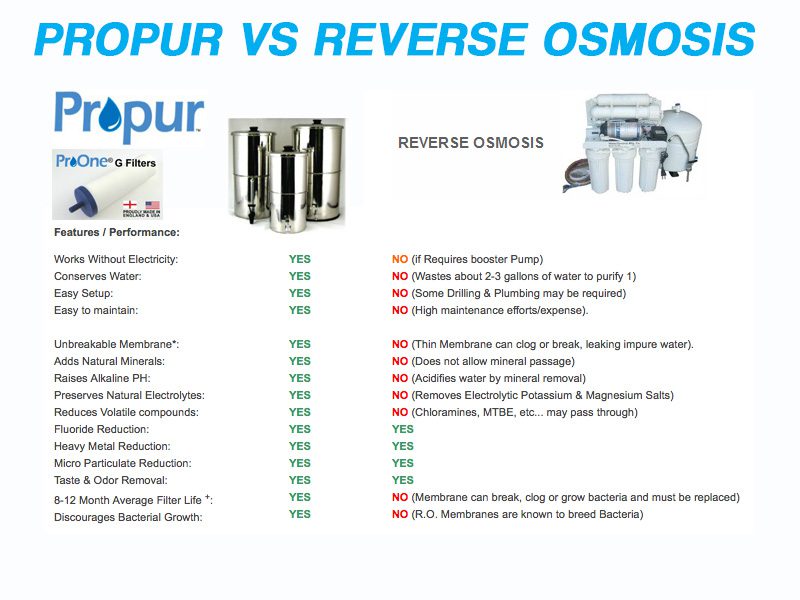 ProPur vs. Other Filters