You save over $90 with with this pack when compared to buying each item separately. That means when you join Beachbody® On Demand and buy Shakeology and Portion Fix in this Challenge Pack, it's like getting unlimited access to every program available on Beachbody On Demand for just $75 for the whole year.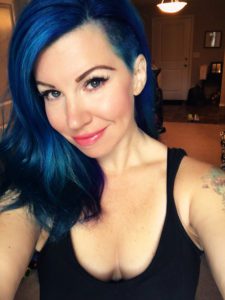 Get unlimited access to every Beachbody program on Beachbody On Demand, including all new releases. There's nothing more to buy, and nothing new that won't be included. With this Challenge Pack, you get 24/7 streaming access on your smartphone, laptop, tablet or TV, anywhere you have internet access. Instantly stream every single workout for popular new hits like the line-dancing inspired Country Heat®, the mixed-martial arts inspired Core De Force®, plus our full library of proven fitness programs like 21 Day Fix EXTREME®, INSANITY® MAX:30, 3 Week Yoga Retreat and more. Plus, you'll get a 30-day supply of Shakeology that helps support healthy energy levels and reduce cravings, to get the best results possible, even faster.
You get everything you need for your best results:
Your first 30-day supply of Shakeology – the superfood supplement shake with dense nutrition to help support weight loss, healthy energy levels, and reduced cravings‡, Shakeology is your catalyst for change to simplify your nutrition without compromising on taste—delivered on Home Direct, our monthly automatic shipment delivery program which you can cancel at any time.*
Annual Membership to Beachbody On Demand includes unlimited, total access to every single program, even all deluxe and Beachbody On Demand exclusive workouts. Your Membership also includes access to Beachbody's newest Cooking Show – FIXATE™. There's nothing more to buy, and all future programs are also included. When a new program launches, you get it, FREE. When it's time to renew your membership, you'll automatically be billed annually until you cancel. Cancel anytime!*
Portion Fix – an easy-to-follow system with seven color-coded containers, Shakeology shaker cup, and nutrition guide that tells you how much to eat to lose weight!
Premium annual membership to the Team Beachbody Club, where you'll find all the support you'll need to get amazing results, plus a 10% discount on all future purchases on TeamBeachbody.com.
Click. Stream. Sweat.
Now you can instantly jump-start your fitness results with Beachbody On Demand, your one-stop shop for streaming your workouts on-the-go. Not sure which Beachbody program is right for you? With your Annual Membership to Beachbody On Demand, you can try any of our most popular programs, like 21 Day Fix, Core De Force®, and Country Heat®, and choose the workouts that work for you. Just push play anywhere you have an Internet connection, fuel up with Shakeology, and start hitting your fitness goals faster—no matter where life takes you.
Your Challenge Pack Includes:
A 30-DAY SUPPLY OF SHAKEOLOGY—Your Daily Dose of Dense Nutrition®.†
Shakeology is your catalyst for change. Treat your body to the delicious daily dose of superfoods and protein to help you build lean muscle as part of a resistance training and healthy eating program, support healthy glucose metabolism, and help you maintain good health. A nutrient-dense combination of premium proteins, antioxidants, phytonutrients, adaptogens, and superfood-based ingredients gives your body nutrients you can't easily get from a normal diet–Shakeology is nutrition simplified. 100% dairy-free, vegan options also available.
ANNUAL MEMBERSHIP to Beachbody On Demand††
Get unlimited access to Beachbody on Demand, a one-stop shop for all your digital workouts with something for everyone:
Start streaming now! Instantly commit to your Challenge by choosing the program that's right for you from our massive collection of world-class programs, like 21 Day Fix, Core De Force, Country Heat, 22 Minute Hard Corps, and PiYo.
Work out anytime, anywhere—whether you're traveling for work, on vacation, or would rather do your workout at a gym, now you can access Beachbody's proven programs from any laptop, tablet, smartphone or TV.
More than just streaming, Beachbody On Demand is the total package. Get step-by-step program guides, workout calendars and nutrition plans. Plus, get FIXATE, the healthy cooking show with perfectly portioned and delicious recipes—all online.There are so many options, you can explore and find the program that's right for you.
PLUS, Get All the Support You Need to Complete Your Challenge
No matter which workout program you choose, you'll reach your goals faster with the 24/7 tools and support:
10% discount on all future purchases on TeamBeachbody.com—including Shakeology!
Get guidance and support from your own personal Coach, who may contact you.
VIP access to Super Trainers and Beachbody experts, including exclusive videos, nutrition tips, and delicious recipes.
Meal plans personalized for your goals and designed to maximize results.
Message Boards to help you find workout partners, and get advice and support from the entire community.
Portion Fix
Portion Fix makes portion control so simple, anyone can get great results. This easy-to-follow system includes seven color-coded containers and a Shakeology shaker cup, plus a nutrition guide that tells you how much to eat to lose weight—without feeling deprived.
30-Day Money-Back Guarantee
We're so sure you'll love this Challenge Pack, we're giving you our 30-day money-back guarantee. If you're not completely satisfied, simply call BeachBody Customer Service at 1-800-470-7870 to return it within 30 days for a refund of the purchase price (less any s&h).