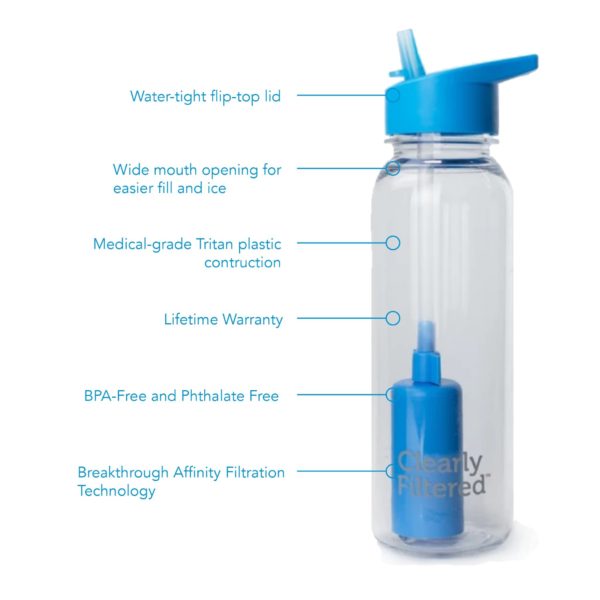 Wherever the day takes you, you'll have peace of mind knowing your tap water is free from 99.9% of 220+ contaminants. Perfect for the gym, water fountains, restaurants, and more.
The Clearly Filtered® 24-Ounce Tritan® Water Bottle with Affinity® Filtration Technology allows you to transform ordinary tap water into clean and safe drinking water by simply sipping through the straw. 
BPA/BPS Free, Phthalate Free
Our non-squeezable filtered bottle is made of 100% BPA free, phthalate free, medical-grade Tritan® materials. This ensures it doesn't leach chemicals or emit any odors or bad tastes into your filtered water.
24-Ounce Capacity
We've found our 24-oz bottle to be just the right size for hydrating on the go without excess bulk.
Easy-Clean Mouthpiece
The hygienic flip-top mouthpiece makes for easy sipping and stores out of the way when not in use. It's also a cinch to clean when the day is done.